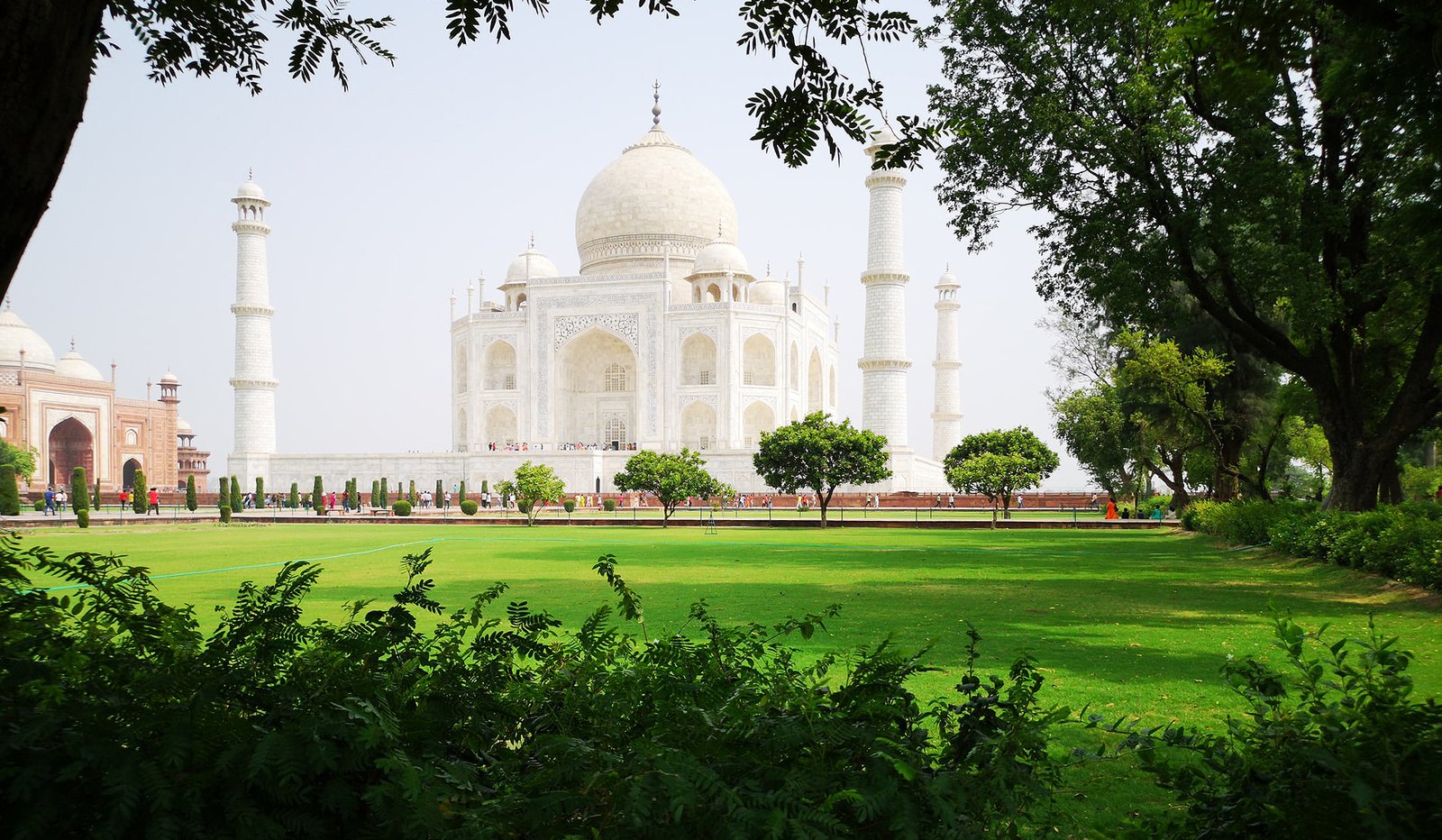 Same Day Guided Tour
Duration : 1 Day
Destination : Delhi - Agra - Delhi
When you lack in time and yet want to visit this amazing landmark of genuine romance, then Same Day Guided Agra Tour is a perfect alternative. One of the fascinating towns in India, acclaimed for the Mughal engineering and brightness, Agra gladly has one of the most beautiful landmarks of genuine affection, Taj Mahal. Prevalent as the miracles of the world and magnificent monuments, Agra is the most visited city in the nation.
Planning to visit the city of monuments? Then Grand Indian Tours is available at your service with Same Day Guided Tour (includes monument entry tickets and guide only/no transportation).
Detailed Itinerary of Same Day Guided Tour:
1
Agra:
Upon your appearance in Agra, you will be welcomed by our guide, which gives you every data about the spots where you visit in this city. Your tour will start with the visit to Sikandra Akbar's Tomb, followed by Taj Mahal, Mehtab Bagh, Agra Fort, and Baby Taj.
2
Sikandra Akbar Tomb:
This tomb is one of the most wonderful tombs of Mughal Emperor Akbar. Development of this stylish landmark was arranged and begun by Akbar himself. But, Akbar kicked the bucket before his tomb could be finished and his child Jahangir finished it while executing the wish of Akbar.
3
Taj Mahal:
This monument needn't bother with any portrayal; the title Wonder of the World fills all the empty spaces. This alluring landmark worked by Emperor Shah Jahan in the adoring memory of his better half, Mumtaj Mahal. It took 20 years in structure this white-wondered structure; around 22000 specialists gave that shape to their Empress will.
This great monument has three primary passageway doors, and each last one of them is indistinguishable to one another. Sit on the plinth of this landmark and relish the best air debased with history and love.
4
Mehtab Bagh:
Mehtab Bagh, it implies the garden of moonshine. This is the spot from where one can get the best perspective on Taj Mahal in the full moon when the moonshine showering over it.
Likewise, Mehtaab Bagh is the truly flawless spot for a photoshoot. You may see a couple of couples posturing for their pre-wedding shoots. The fruits loaded trees give the ideal foundation before Taj Mahal.
5
Agra Fort:
Sharing the honour of UNESCO World Heritage site with Taj Mahal, this monument is likewise filling in as a prey to the history-searchers. This well-strengthened monument has various lobbies, rooms, and excellent gardens. Corridors like Diwan-e-Aam and Diwan-e-Khaas, stand up the hour of that time. By having this visit, you will become more acquainted with about different actualities of Mughal Sultanate and their system.
Agra Fort is the subsequent best spot to invest energy in the middle of the legends of that noteworthy period. See the superb water drainage system in Jahangir castle; the designing can place you in astonishment.
6
Baby Taj:
Baby Taj, also known as Itmad-Ud-Daulah Tomb, was built by Empress Noor Jahan in the memory of her dad. The insides of the tomb are worth to see, as they are estimated superior to Taj.
After this visit, your Same Day Guided Tour of Agra by Grand Indian Tours will come to an end, and our guide will see you off from here.
7
04:30 PM - Drop to Delhi Airport/Hotel in Delhi/NCR :
In the wake of showing up Delhi, our driver will drop you at the hotel or Airport for your further journey.