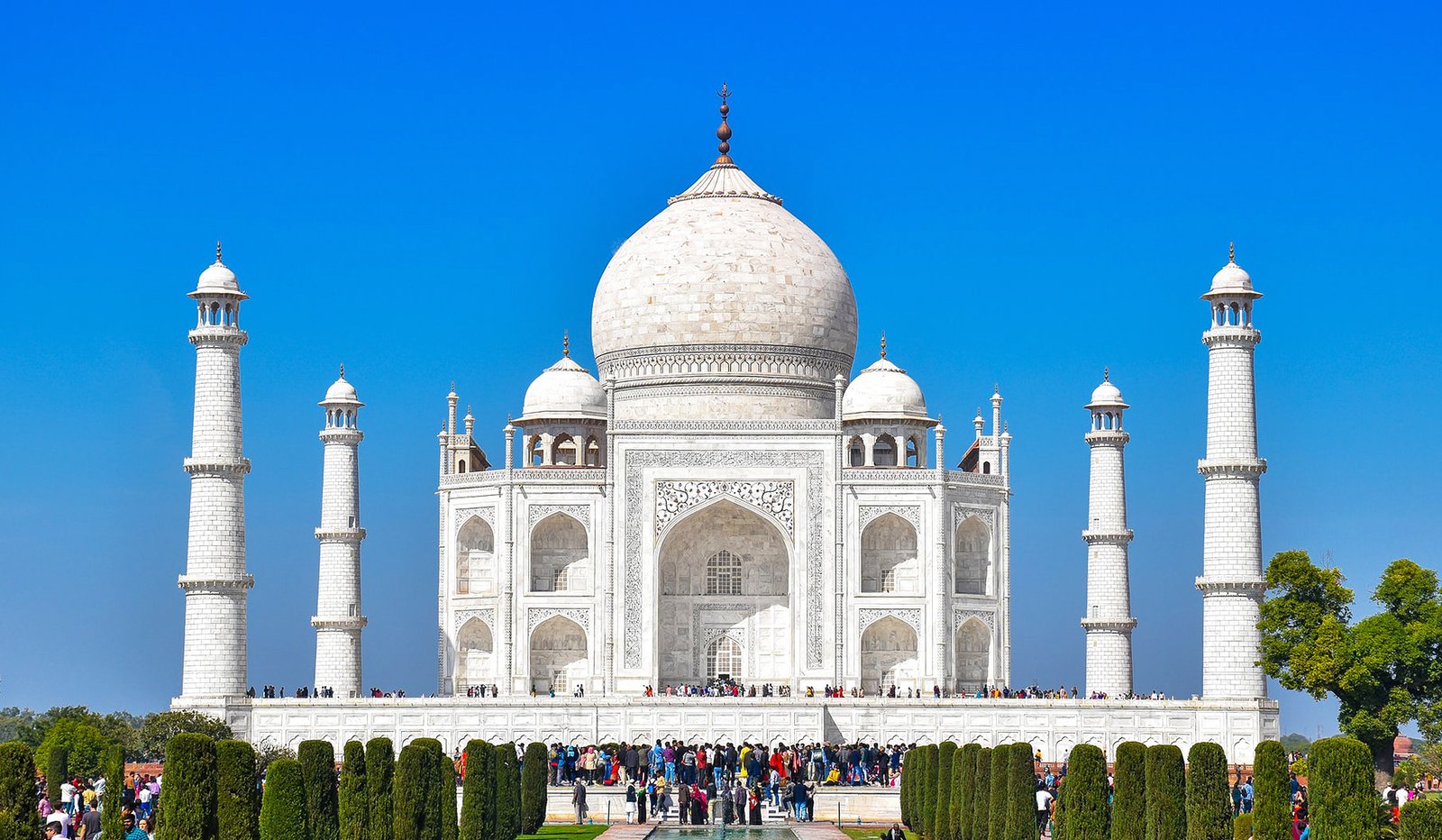 Agra Overnight Tour
Duration : 2 Day
Destination : Delhi - Agra - Delhi
Appreciate the Mughal architecture- The Taj Mahal on Agra Overnight Tour, likewise prominently known as the image of affection made of white marble, was worked by Emperor Shah Jahan on the bank of waterway Yamuna in Agra, India. It was made as a remembrance for Mumtaz Mahal, Shah Jahan's significant other, and was named after her name to respect her. Taj Mahal is mainstream for its lovely design. Taj Mahal, yet also you can appreciate the genuine expressions and engineering on the dividers and roof of Agra Fort, followed by Mehtab Bagh, Baby Taj, and a lot more. The fine takes a shot at the white marbles will definitely make you rewarding to visit this spot once more.
But, just tuning in and finding out about this delightful miracle of the world isn't sufficient. In any event, you should visit it once to encounter its brilliant engineering. Agra Overnight Tour is the tour package that enables the individuals to encounter the excellence of the Taj.
Detailed Itinerary of Agra Overnight Tour:
1
Pick Up from Delhi:
Travellers start their Agra visit in the wake of visiting our capital city Delhi. So our travel agent will pick you from any place in Delhi/NCR and will head towards lovely Agra city. It is around 206 km away from Delhi, and it takes about 2 and a half hours over Yamuna Expressway to reach. If we start at 8 am, at that point, we will arrive at Agra by 10:30 am.
Agra Fort :
In the wake of arriving at Agra, you can take rest for quite a while and make the most of your lunch. From that point forward, we can set out toward Agra Fort, which is about 3km away from the Taj Mahal. This stronghold was built by Mughal ruler Akbar. This stronghold is likewise well known for its fine design. Simply appreciate the design of expressions on dividers and roof. You can have a look at the Taj Mahal from here.
Mehtab Bagh:
Subsequent to visiting Agra Fort, we will move to Mehtab Bagh. This is an excellent garden work around the Taj Mahal. It adds sparkle to the magnificence of the Taj Mahal. After visiting these two spots, you can return to your hotel in Agra. Appreciate delectable dinner and take rest.
2
Taj Mahal:
Following day, in the early morning at 5, you can set out toward the Taj Mahal to see its excellence when the sun rises. Taj Mahal is prevalent for its tremendous excellence and fine engineering. It needn't bother with any presentation. Due to its excellence and fine engineering, it is one of the Seven Wonders of the World. Each individual should visit the Taj Mahal at any rate once.
Baby Taj:
In the wake of visiting the Taj Mahal, you can move for Baby Taj. This is likewise a noteworthy landmark. All things considered, this landmark is the motivation for structure Taj Mahal. From that point onward, you can take your lunch and appreciate the valid food of Agra. There are numerous eateries accessible, which give heavenly food.
Back to Delhi :
Presently it's a great opportunity to leave for Delhi. You will arrive in Delhi at 8 pm. Our travel agent will drop you to the preferred place in Delhi/NCR.